Fostering Safe and Supportive School Communities
Kognito offers experiential learning which helps cultivate a school-wide web of support for students. These life-long skills provide continuous learning and a measurable impact on the learning environment.
The Whole Child Approach
Kognito delivers a practice based social emotional learning curriculum that helps educators and students build critical life skills to navigate difficult real-life situations, leading to more positive outcomes both in and out of the classroom. A holistic approach enables students to thrive academically, while also developing other important life skills. Research demonstrates that the most effective way to foster healthy child and young adult development is through practice. Kognito provides students, parents, and the community with the opportunity to build skills focused on mental health and well-being through a virtual learning environment.
Fairfax County Public Schools trained 20,000 educators and increased student referrals to mental health services by over 30%
99%
of Educators rate Kognito as "Good", "Very Good" or "Excellent"
94%
of Educators would recommend Kognito to others
93%
of Students would recommend Kognito to others
Build the Capacity of Your Entire School Community
Children and youth are shaped by their experiences at school, at home, and in the community. That's why our solutions help give the entire school community confidence leading impactful conversations in their own lives.
Kognito provides educators, staff, and school administrators with the skills they need to be strong mental health advocates for students and to understand when to make a referral to professional services. 
Students benefit from Kognito because it gives them the opportunity to practice real-life conversations in a safe, virtual environment. The scenarios allow them to build their skills in a practice-based manner.
Kognito gives parents and caregivers strategies and tips around ensuring the mental health of their children.  
PK - 12 Suites
Kognito is proud to offer simulation packages focused on a variety of meaningful topics and audiences.
Violence Prevention Suite
Bullying Prevention for Educators & Staff
Dating Violence Awareness for Educators
Safe & Caring Schools for Educators & Staff
Safe & Caring Schools for Parents & Caregivers
Friend2Friend: Safe & Caring Schools
Friend2Friend: Bullying Prevention
Mental Health & Well-being Suite
Emotional & Mental Wellness for Educators & Staff
Emotional & Mental Wellness for Parents & Caregivers
Friend2Friend: Emotional & Mental Wellness
Friend2Friend: Substance Use
Substance Use for Parents & Caregivers
Trauma-Informed Practices
Building an Inclusive Culture Suite
Step In, Speak Up!
Resiliency & Growth for Educators
Friend2Friend: Resiliency & Growth
Kognito is a flexible solution and easily integrated into a variety of curriculums and professional development programs. We offer several ways to purchase our simulation products depending on what suits your needs. 
Product bundles offer schools and districts the opportunity to provide tailored content to the audiences they serve students, educators, and parents & caregivers.
We offer a full library of purchase options to support all aspects of your district and community needs.
Purchase based on specific topics most critical to your school or districts needs at this moment including mental health and well-being and violence prevention.
Explore all products within our Kognito library and choose the learning simulations that work best for your community needs.
Featured Resources
Explore helpful resources, industry research, insightful webinars, and news.
Learn more about Kognito's experiential learning products and how we're supporting the whole school approach through our Mental Health & Well-being suite.
Take a deep look into Kognito's Mental Health & Well-being suite including the six products each of which is tailored to a specific audience found in the school community such as students, teachers, and parents/caregivers.
Download your complimentary guide to learn how and where you can secure funding to help bring the power of Kognito's experiential learning to your institution.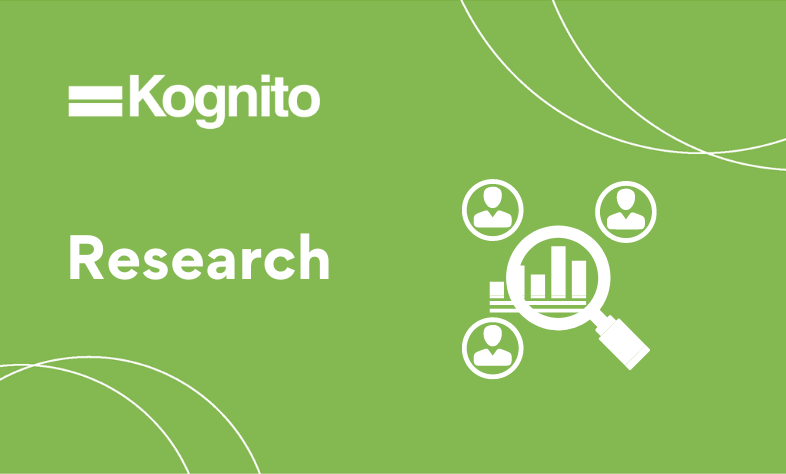 A study that examines the impact of an online virtual human role-play simulation in teaching high school educators and staff to identify, talk to, and if necessary, refer students in psychological distress to support services.